Welcome to our page!
Les Dernières Nouvelles
 COME SEE US AT.....
2022 Crawfish Festival!!
Sunday May 8th 2pm-4pm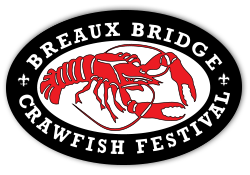 _________________________________________________________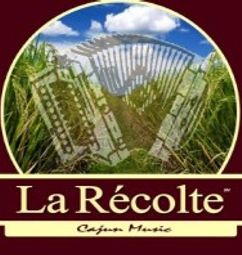 This five-member band consists of an array of talented musicians from the heart of Acadiana. The name of the band, "La Recolte" (The Harvest), was influenced by their desire to keep traditions alive and inspired the release of their debut CD "Who's Gonna Fill Their Shoes..." The band earned the distinction of "Best New CD of the Year" for the Annual "Le Cajun Awards 2014" sponsored by the Cajun French Music Association. The follow-up album "Le Deuxieme" claimed top honors for the 2016 CFMA Awards being nominated for Band of the Year, Best Male Vocalist, and Song of the Year. They have been featured on the Grand Ole Opry style show, Rendez-vous Des Cajun, at the historical Liberty Theatre in Eunice, LA, and Downtown Alive in Lafayette, La. Performed in New Brunswick Canada in August 2013 for the yearly Acadie Celebrations in the region and participated in the Congres' Mondial 2014 in Northern Maine and New Brunswick. The West Coast has had the pleasure of enjoying their music at the Long Beach Bayou Festival in 2016. They can also be found around the area donating their talents, playing music, supporting non-profit fundraisers. Their music can be heard on local, regional, and international radio station programs promoting Cajun Music. 
La Recolte is traditional and highly influenced by the South Louisiana dance hall music of the mid-1900's. La Recolte is sure to get you on the dance floor. Belting out waltzes of relationships gone bad as well as driving two-steps that will get you pumping all night long. The earlier generations of Cajuns planted the seeds that would generate an abundance of Cajun music and culture. They had to have the faith that it would nurture and grow. New generations continue to cultivate Cajun traditions because they "harvest" the "crop" of music and culture planted by generations of the past. They do so in an effort to carry on and replant the music and culture for future generations to also enjoy. So let's all continue to seek "La Recolte".
"It is not always granted to the sower to live to see the harvest. All work that is worth anything is done in faith."
-Albert Schweitzer  
           La Recolte's album review of "Le Deuxieme" by               
 CLICK IMAGE ABOVE TO READ THE REVIEW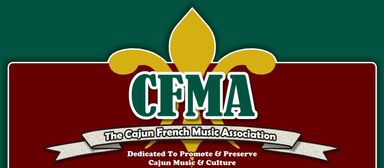 Awarded 2014- CFMA BEST FIRST CD   
CFMA 2014 Nominated for- Best First CD, Band of the Year, & People's Choice
CFMA 2016 Nominated for- Best Male Vocalist, Band of the Year, & Song of the Year